Calling all Men's and Women's Teams! Register for Provincial Championships
---
---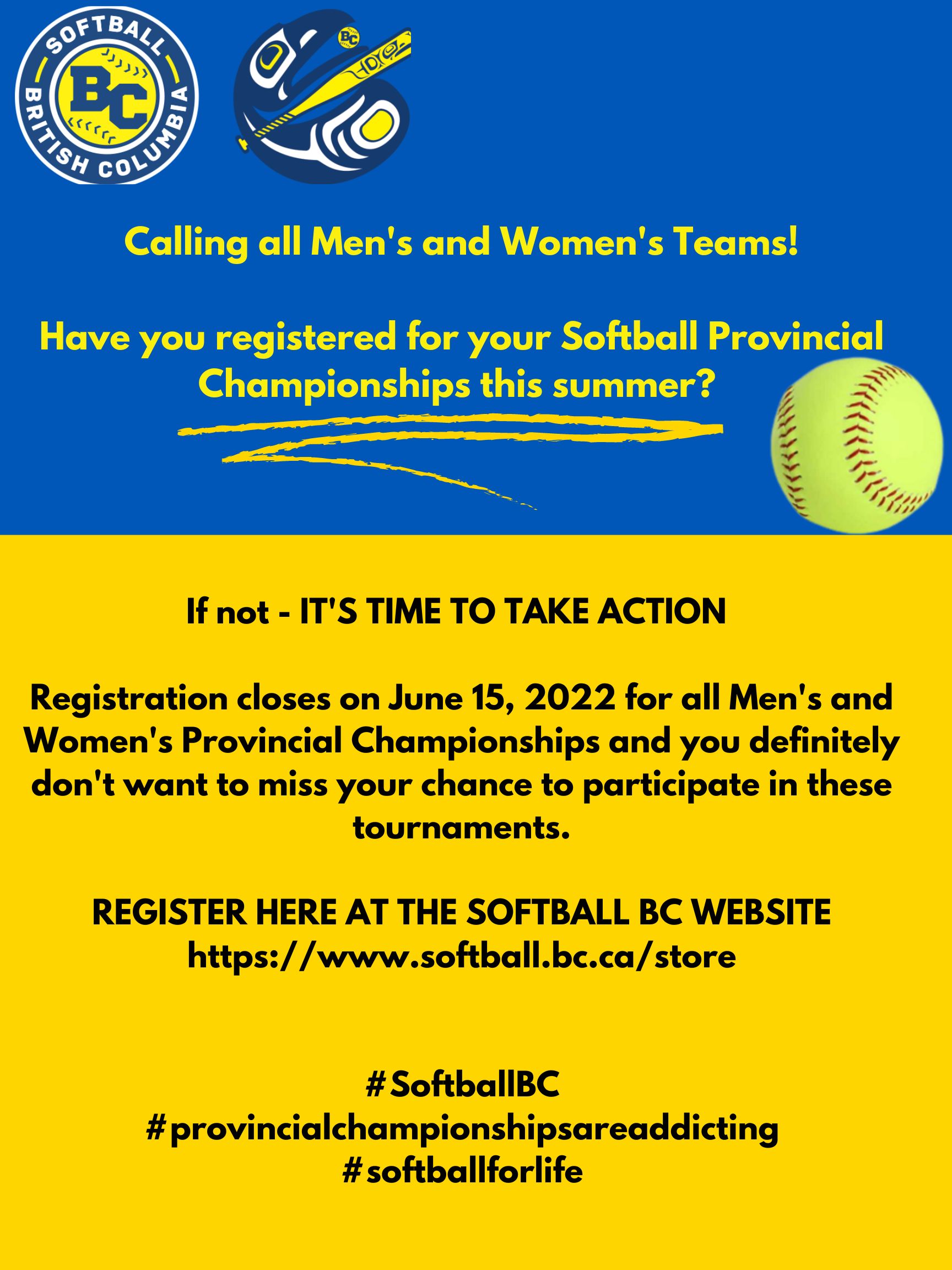 ---
Calling all Men's and Women's Teams!
Have you registered for your Softball Provincial Championships this summer?
If not - IT'S TIME TO TAKE ACTION ?
Registration closes on June 15, 2022 for all Men's and Women's Provincial Championships and you definitely don't want to miss your chance to participate in these tournaments.
REGISTER HERE AT THE SOFTBALL BC WEBSITE https://www.softball.bc.ca/store
#SoftballBC
#provincialchampionshipsareaddicting
#softballforlife