Call for Volunteers for the Position of Slo-Pitch Coordinator
---
---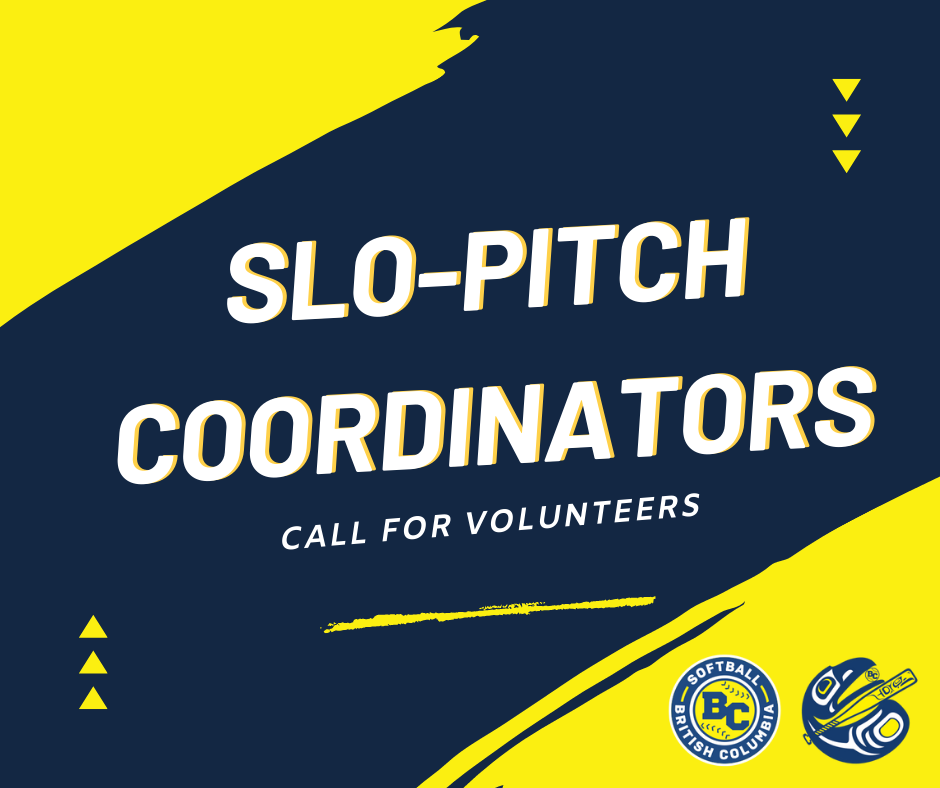 ---
Softball BC provides opportunities for everyone to participate in softball activities, and in all disciplines of softball, including Slo-Pitch.
In order to promote softball and develop opportunities for members to take part in slo-pitch, we are searching for volunteers around the province to lead the way in shaping and administering Softball BC's involvement in slo pitch softball. The role not only bridges bringing awareness to the slo pitch community of opportunities within Softball BC, but also to create delivery of the game under the provincial sport organization.
This is done most effectively through the role of Slo Pitch Coordinator in each of the fifteen districts created by Softball BC.
We encourage anyone in the Softball BC community, and passionate about bringing slo pitch to Softball BC members, to step forward and volunteer to help raise awareness and participation in the game.
You can do this by simply contacting Softball BC at:
Softball BC's annual general meeting takes place October 23rd, 2021, and is a great opportunity to become involved in the governance process.
Help us grow slo pitch opportunities through Softball BC by volunteering your time and expertise.
Yours truly,
Rick Benson, Executive Director